I am so happy to have my girl, Trina, From Baby Shopaholic sharing her Obsessions today. Her daughter is seriously the cutest thing I have ever seen and she is always dressed impeccably, probably because her mom has such great style! Trina's BLOG is a must read if you have never checked it out! Thanks for sharing your list today Trina, I totally agree with everything! xoxo
I am also doing a guest post today over at Aubrey's gorgeous blog
All Things Bright and Beautiful. I am sharing some pictures of my house and how I made it a home! Please, go check it out!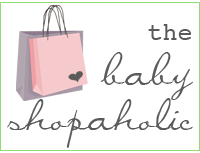 Hey! I'm Trina aka Peyton's Mom from the Baby Shopaholic. I normally write about shopping for my little girl but Natalie has given me a chance to share what I am obsessed with today on her fabulous blog. Here we go…
Cross Body Bags – I am obsessed with small quilted cross body bags. I normally carry large bags but when you have a small baby in tow, that doesn't work. I normally use one pocket in my diaper bag but sometimes leave it in there and then get to the store without money looking crazy! These will perfect one to hold my wallet, keys, camera and lip-gloss and I can be hands free!
Shoulder Bags by MICHAEL Michael Kors
Shoulder Bags by Marc Jacobs
Kyle Richards – She is my lady crush (and her fine husband!). I think she is so fly and I loved everything she wore on the RHWofBH. I wish she had a website that listed everything she wore.
Nail Effects – I am obsessed with these nail designs you can do at home using the Sally Hansen Nail Effects. They are stickers that you put on your nail and they cost about $9. Check out these fly designs!
Nude Patent Christian Louboutins – What lady doesn't obsess over Red Bottoms! Let me tell you I am on a mission to get some this year! I am trying to get the Mister on board with me getting a pair, but he says he has faith that I can find some on sale. Sounds like a plan but the ones I want are on pre-order : )

saks.com
Lady Like Day Dresses with Funky shoes – I am obsessed with the printed pretty day dresses. Since I am a mom now, I need to dress more 1st Lady O'ish. But to keep it jazzy, I would pair with some funky unexpected shoes.
Day Dresses by Kate Spade
Platforms by L.A.M.B.
Day Dresses by Maggy London
Sandals by L.A.M.B.
Day Dresses by Shoshanna
Sandals by Diane von Furstenberg
I hope you enjoyed my Obsessions and would love to know what you think! Trina